The Solution
What is Elementor ?
Elementor is a WordPress plugin that allows one to drag and drop different pieces of their website. This page builder helps you create beautiful pages using a visual editor. It was designed with speed and simplicity in mind.
What is Webflow ?
Webflow is an application that enables designers to build websites while editing within the browser. It comes with browser-based visual editing software. While designers use the software, webflow automatically generates HTML, CSS, and JavaScript.
Pricing
Webflow pricing is divided into multiple categories with the main two being Site plans and Account plans. Site plans are for one website using webflow and range from $12, $16, $36 to undisclosed fees for tailored plans for unique brand needs. If you are running an ecommerce site the plans range from $29 to $212.
The Account plans allow you to use webflow on multiple sites and have added benefits when compared to the regular site plan. Pricing starts off free when getting started then advances to $16 and $35 as your business needs grow. If you are working with a team it will cost $35 per person or higher for a custom package.
Pricing ranges from $49 for 1 website, $199 for 25 websites, $499 for 100 websites and $999 for 1000 websites. This fee is charged annually. If you want to build an elementor site with hosting provided it will cost $89 a year
Features 
Elementor has building blocks which can be reused

A Drag and drop editor for customizing sites.

90+ Widgets for creating things such as buttons and forms.

300+ pre designed templates to fit any industry.

Responsive editing for mobile and desktop
A visual canvas for editing css.

Clean , compliant exportable code.

Add custom code for a page or a specific part of a page.

100+ responsive web templates.

Over 2000 web font families.
Editor 
Below are screenshots of the the Elementor User Interface :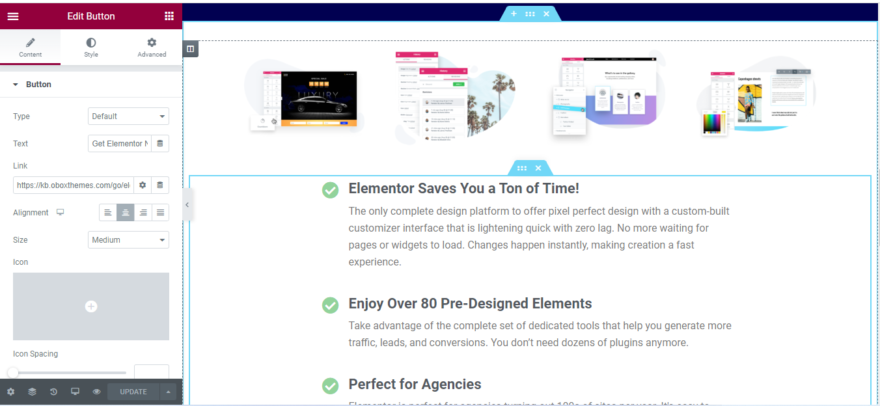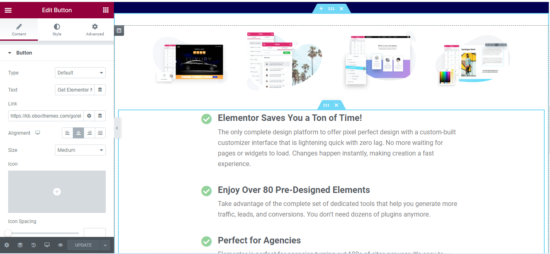 Below are screenshots of the the Webflow User Interface :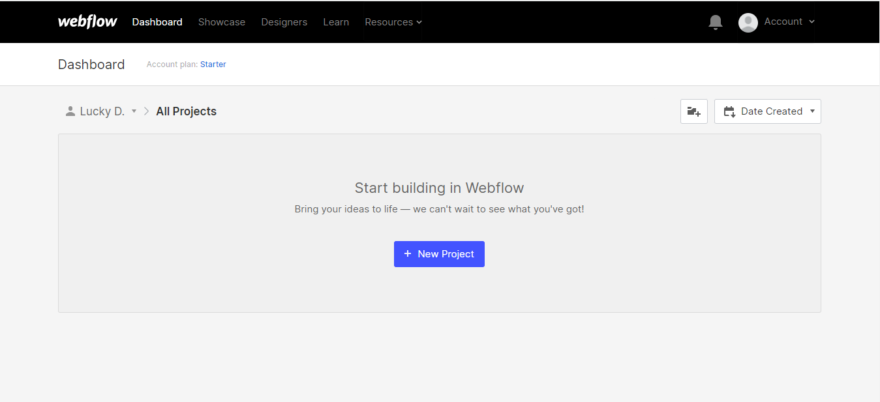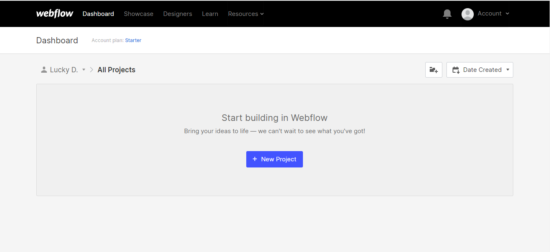 Speed
Elementor is known to be the fastest website builder for WordPress, written with the strictest code standards. However, some websites might have a configuration that causes slow loading.
Webflow on the other hand has controls that let you optimize site speed.These include images being set to lazy load by default, setting font to swap and configuring link pre loading.
Ease of use
Webflow has a stellar design which enables you to easily customize all sorts, without having to know code. Templates are well-designed, mobile optimized, and cover a range of industries
Elementor is very easy to use and with time everything feels like second nature. Once you grasp the page structure and get to know all of the elements you are working with, You will hardly face any challenges when building your sites..
Conclusion
Webflow and Elementor both make the development process in wordpress a lot easier and help make it faster. While the additional costs may seem hefty, bear in mind the pricing structure merely represents the good value you get from using these smart pieces of software.