Have you seen Elementor?
Our flagship product, Layers has been acquired by the team at Elementor.
With a powerful, fast page builder, Elementor is the best way to get your site online with as little effort as possible.

The Features post type serves as a way for you to show off various features of a service or product in a unique layout, as an alternative portfolio, or any content you imagine fits the layout. Features are displayed using either the Features Widget or Content Widget, which is either a full-width template that displays your posts in the selected feature layout, or a standard column layout.
Features and Services are very similar, with the main variation being the features layout options. Features are capable of displaying far more text, whereas services are limited to short blurbs or sales taglines as seen on our demo.
Feature titles and images do not link anywhere from the widgets. You may link to a specific page or post using the button options if desired.
Add Features content:
Click
→
Enter the feature Title
Add content just like you would a normal post/page. For best results, limit content to a few paragraphs at most.
Click

Browse

to upload a Featured Image. This image is displayed in widgets where enabled. For best results, upload images at least 600px wide. This will set the WordPress Featured Image automatically. Alternatively you may add a Featured Video by entering the oEmbed URL in the Video URL field of the Options panel.
Select a Features Layout by clicking the appropriate thumbnail in the Options panel. This is only required if the post is destined for the Features Widget.
Add a custom link to the Button Link field and a label for the button if desired. See the Anchor Links article for help with linking within the homepage, otherwise a conventional URL can be entered here too.
Enter a number into the Order field to specify which position this service should appear in with 1 being first/on top. You may optionally leave all at 0 and WordPress will decide how to order the posts. Order may also be entered from the main Services post list in your admin area by clicking Quick Edit on the post.
Select a Category
Click

Publish
To get multiple columns in a feature, use the full-width layout and Editor Styles to create the columns, with the image thumbnails inserted within the columns above each paragraph.
Example of a feature set to the image-right layout in the Feature Widget :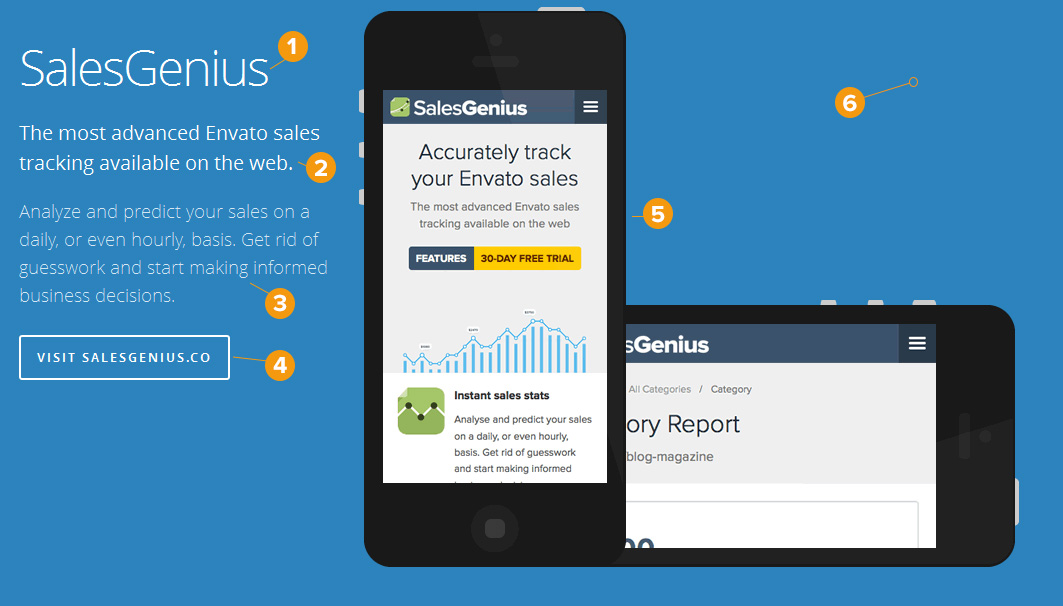 Title
Content
Button
Featured Image (example uses a transparent PNG)
Background color set in the widget

Last Updated April 1, 2014

Product: Foundation